Residue
Residue — what remains. A distillation down, down, and further down to the essential, in this case the takeaway from a recent five-week journey to Europe ending with one week in New England.
The situation: a post covid isolation return to visit family, improve French skills, and perform a Mitzvah — a Hebrew term for doing a good deed. I was recreating a historic trek over the Pyrénées Mountains from France to Spain to escape the Nazis during WWII, the walk taken by several of my family members, all deceased except for the son, eight years old at the time of the hike but now eighty-eight. He wanted to return. So we went. Symbolic and meaningful.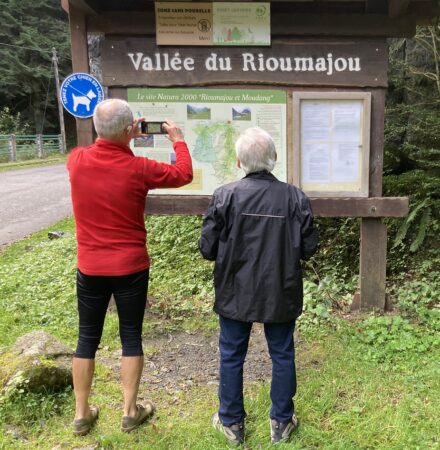 But what I want to focus on here is what remains after six weeks of planes, trains, metros, and automobiles. All those decisions and plans and meals and visits to museums and walled cities and monuments and beaches and hikes and swims and and and… What is noteworthy?
Two experiences stand out. Visiting family is the first, significant for the feeling of pleasure. Pleasure in the first greeting after now years of not actually seeing someone in the flesh. Yes, seen on Zoom or Skype. But not seen to touch.
I meet up with my niece and her two kids and her mom, my sister-in-law, as they descend a train in Leipzig, Germany. Nora, my niece, a favorite because she is the most like me in this family, she is walking towards me as I stand up from my vantage point at a Starbucks in the station, and I find myself bubbling with energy. I begin to skip towards them, waving my arms and making silly faces at the younger child, Arthur, in the stroller. We come closer to each other, and I run towards the group jumping up and down like a nutcase, kissing and hugging and laughing.
I am happy to be with them, happier than I can ever imagine being on Zoom. Why am I so happy, I ask myself? It isn't reducible. Maybe it's that the physicalness of squeezing Nora's arm, kissing her cheek, threading her long dirty blond hair behind her ear, gives me joy. The three days together with Nora and her sister and their mother and the husbands and children is heavenly.
I go see my three first cousins in Dordogne, and again the first glimpse, the first hug, the laughter is honey. We haven't been together for four years, our usual reunion ventures curtailed due to the virus. Michèle cooks and cooks, steak and duck and tarts and potatoes and pâté and bread. We are stuffed like geese and when done, we waddle back to our everyday lives full… ça suffit, replenished with bonhomie.
The third family event is nuanced, less pure elation, more memory and poignance. I've hired a Catalonian guide to lead us to the trail he thinks our family used in 1942 to cross the Pyrénées. He creates a commemorative adventure retracing the history of our, my, people. The War and all that went with that. He guides us up to a 'Liberation' pass, and seeing the border between the Holocaust and freedom eighty years after the genocide is momentous.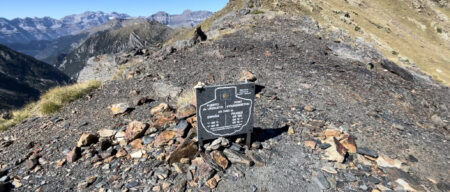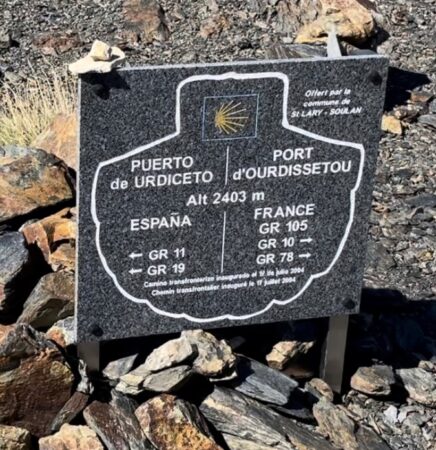 I fly to New England from Barcelona bursting with satisfaction. And in Massachusetts the fall foliage meets me in full voice. The reds and oranges and yellows crowding my already chock-full larder of happiness.
And that is the second arena of residue, first is love, then nature. A second layer of meaning. Can one describe the feeling of arriving at a peak in the Alps, in the Pyrénées, in the white or green mountains of New England? There are no words.
It matters, this. The looking back. The recognition of bliss.
But wait, there is a third section of residue, this one only understood late, a month into the return. To travel, I realize is to reside in this moment and the next. I am this hour, this day. I do not dwell in the future and past. Which train, I ask? Which restaurant? What's the weather today? Which jacket? Which shoes? It is only in the homecoming that the reality explodes like a water balloon in my face. It is in travel that I let go of demand, of drive, of ambition and disappointment, of evaluation and judgment.
Perhaps it's due to the love I feel towards my kin. Maybe it's the day after day glow of the physical splendor of our natural world, or is it that the computer with its shrill call has been left at home? Whatever explains it, I accept the residue in all its awesomeness. It is an irreplaceable gift.