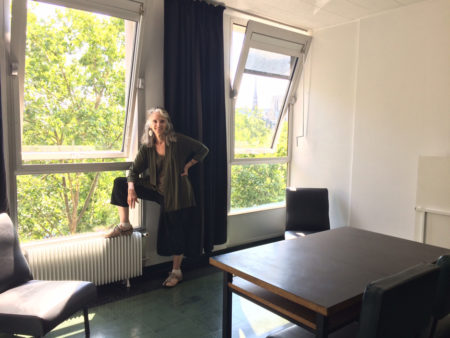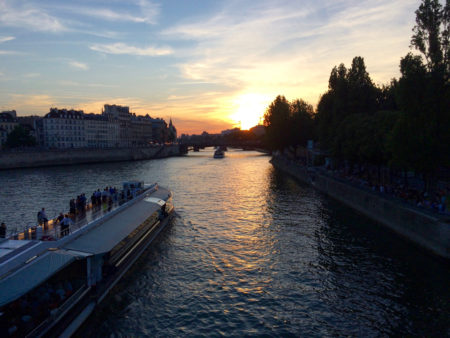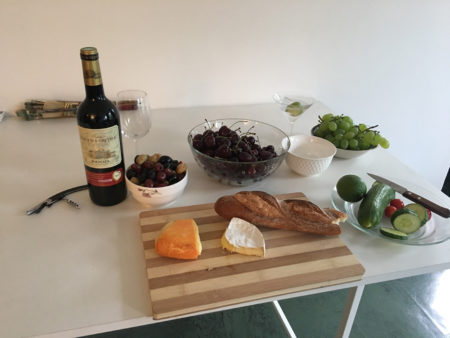 Just arrived at Cité Internationale des Arts in Paris for a six month residency in art and writing. Don't ask about the seven month preparation effort… First there was making sure that I actually understood the letter written in French that suggested that I had been offered a residency, then spending a couple months trying to communicate to the office in Paris given time zone difference and language challenges and the cultural norms of office hours…I didn't believe that I had been offered what turned out to be true… six months of uninterrupted time in a studio in the Marais to work on whatever I wanted… actually, I did propose a novel with images about a woman living in France during the Second World War, but propose and make happen are flexible concepts. I have begun such a project but it's up to the winds of creativity what actually transpires.
Okay, I was talking about preparations… once I digested the reality of the gift from heaven, or the City of Paris, to be more exact, I began the work of closing my psychotherapy practice after thirty-five years of an incredibly meaningful career, renting out the house that I've lived in for thirty-seven years and deciding to relinquish it for a year – hey, why not leave things open-ended if possible – and then cleaning it out, emptying every closet and every dresser and cupboard, for the renters. Seven months of prep for six months of bliss…hmmm. But now here I am, and the work of it all seems to slide off like an old coat.
There seem to be hundreds of artists here of all persuasions from every country imaginable… Moldova, South Africa, Australia, Switzerland, Iran, Finland, Lithuania were home to the first folks I met, and it seems there are virtually no US folks, so far. The artists offer open studios regularly and those that perform or make films put on shows several times a week. The studio I was given is at the end of a hallway facing the Seine, and Notre Dame looks like it's next door. Walking at night I discovered a massive free concert in front of the Hotel de Ville edifice… huge screens magnifying sixties style male rock singers and tens of thousands of young folks screaming against the backdrop of blaring speakers and the lights of the buildings along the Seine. I've been given a pass to the museums that surround me and all I have to do is find the time to do everything and be everywhere.
What can I do but dive in? I've started working and, once I locate one of the many art supply stores and buy a roll of rag paper, I'll be on my way. I'm reading Adam Gopnik, Paris to the Moon written in 2000, and the first page I opened to search for random words to spur my writing featured the BHV department store that happens to be on my corner. I think I've found heaven…from Massachusetts to the moon.
What is it about artist residencies? I have been to quite a few and each one is unique and a gift. I suppose that this is meant somehow to compensate for the lack of other support for most artists… we tend to work in solitude without any expected remuneration of any sort. We do it 'for the love of it.' The teacher in my French classes at Cité, Bethsabée, is a philosopher and intellectual who speaks eloquently on art, film, fashion, and culture. During my first group lesson, she went on a diatribe about how the concept of 'gratuit' was becoming lost as art has become a commodity with trade value. She claimed that the French don't hold money as a goal and thus they value doing things for the intrinsic meaning. Perhaps that explains the generous gift of this residency – a pure offering of time and respect for creativity in and of itself. Magnifique!